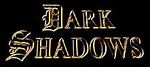 Includes a list of people, places and things relating to the TV series Dark Shadows.
Harry Johnson was the son of Mrs. Sarah Johnson. A criminal by profession, Harry came to Collinsport after having spent some time in prison. He finagled his way into the Collinwood household, and it wasn't long before he began exerting his unsavory manipulations upon other members of the Collins family, such as Carolyn Stoddard. Harry was aware of Joe Haskell's deteriorating health and grew increasingly nervous when he heard the news that Joe tried to strangle Barnabas Collins. When Mrs. Johnson explained the incident to him, she knew that Harry was keeping a secret relating to the matter. (DS 614) Harry also attempted to blackmail Nicholas Blair, but this tactic backfired on him when he realized that Blair was a powerful warlock, who used witchcraft to make Harry his personal slave.
Community content is available under
CC-BY-SA
unless otherwise noted.